Big Ideas
Glamorous Gambling & Shiny Skylines in Macau
Just across the bay from Hong Kong, the "Vegas of Asia" is one of the world's most densely populated playgrounds.
By Gi Gi O'Brien | May 07, 2021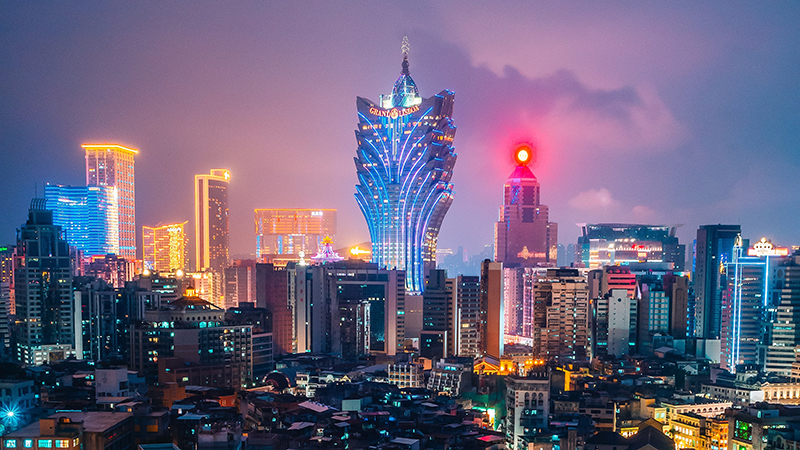 Simon Zhu, Unsplash
---
Overview: In a fight to capture your attention, Macau is lit to extremes. But while everything appears flashy, a closer look reveals the normality—the tucked-away street-food vendors and cultural hints of a city that earned UNESCO World Heritage status with more than 20 historical sites.
Crowd: This place is buzzing with high-rollers, a cultural mix of Chinese and Portuguese natives, and a handful of Westerners.
Agenda: Recline in your poolside cabana, casino-hop on the Cotai Strip, admire the 105,000-square-feet of painted sky at the Venetian, or nip into the Wynn Macau to catch the spectacular water and light show at Performance Lake.
Essential: The Macau Tower has a dizzying observation deck at 233 metres. This is where you can buckle into the second highest bungee jump in the world and earn some bragging rights.
Timing: October to December is the perfect time to avoid the extreme humidity of summer and the monsoons; a great post-summer pre-winter trip.
---

Look for Travelier in print soon.