Canada
This Whitehorse Jewellery Designer is a Northern Gem
Favoured by the Duchess of Cambridge, Shelley MacDonald's artisanal work goes viral.
By Debra Smith | March 24, 2021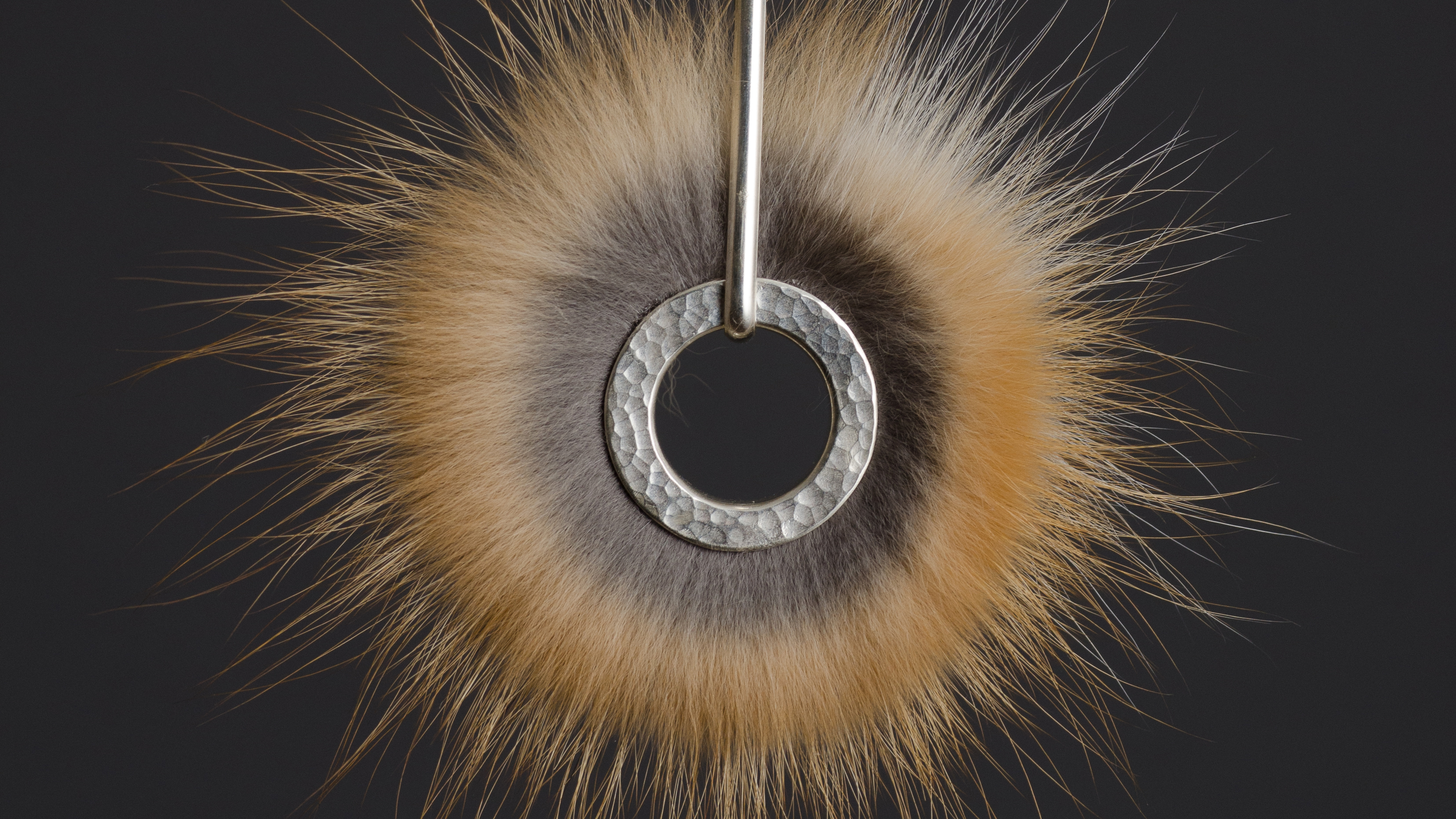 Courtesy of the artist
---
The boardwalk in the small town of Carcross, Yukon, is surrounded by tiny homes on wheels, used as portable shops by artists like jewellery designer Shelley MacDonald. When she set up her store in this artists' enclave, she was looking forward to showcasing her unique work and planning her wedding. Instead, her personal and artistic lives were turned upside-down by a single purchase. One of Kate Middleton's assistants selected a pair of MacDonald's earrings for the Duchess of Cambridge to wear on the royal Canadian tour in 2016. The graphic modern design was based on a traditional Inuit knife, an ulu. The minute paparazzi captured them flashing from the royal ears, orders began flooding in.
"It totally changed my whole life."
"It totally changed my whole life. We had to put our wedding aside and ended up eloping because my life was just so crazy," MacDonald says. It hasn't stopped. MacDonald estimates that she has personally made more than 14,000 pairs of the now-famous ulu earrings.
A trained goldsmith, MacDonald studied at the Nova Scotia College of Art and Design (NSCAD) before moving to the Yukon. During her time in the northern town of Carmacks, she grew close to members of the Crow Clan who taught her how to make traditional fur moccasins. Her appreciation of local materials, like muskox horn, stone and wood, informs her work. The Boreal collection, a tactile mix of fur and precious metals, was featured on the runway at London Fashion Week.
Although the pandemic has caused her to relocate temporarily to Ottawa, MacDonald is planning a return to her summer store in the Yukon as soon as circumstances permit. Meanwhile, she's carving out time to design one-of-a-kind pieces using rare gemstones like lavender chaorite and iridescent labradorite, a stone that glows like her beloved northern lights.
---
Find MacDonald's collections online—on Facebook at Shelley MacDonald Jewellery Designer and on her Etsy shop, ShelleySilversmith—and in person at Unorthodox in Whitehorse.
---

Look for Travelier in print soon.